About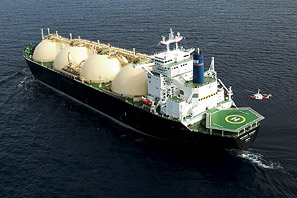 Established in 1985, North West Shelf Shipping Service Company Pty Ltd (NWSSSC) is the shipping adviser to International Gas Transportation Company Limited (IGTC), the Bermuda registered parent shipping company of the North West Shelf Project participants.
Both IGTC and NWSSSC are owned by the North West Shelf Project participants who are BHP Billiton Petroleum (North West Shelf) Pty Ltd, BP Developments Australia Pty Ltd, Chevron Australia Pty Ltd, Japan Australia LNG (MIMI) Pty Ltd, Shell Australia Pty Ltd and Woodside Energy Ltd.
An incorporated entity, IGTC is responsible for making key commercial decisions and establishing operating standards on behalf of the Project participants. NWSSSC provides advice and expertise to assist IGTC in managing the North West Shelf Project's fleet of seven owned LNG carriers and additional time chartered vessels.
In this capacity NWSSSC is responsible for providing operational, commercial, marine assurance and technical expertise to support the safe, efficient and reliable transportation of LNG from Australia's North West Shelf to the Project's long term customers in Japan, South Korea and China, and occasionally other destinations.
The North West Shelf Project has safely and reliably delivered in excess of 4,500 LNG cargoes to the North West Shelf Projects' Asian customers since 1989, when the Project began producing LNG for export.
The North West Shelf Project owns six LNG vessels, whilst others are time chartered.