Our Commitment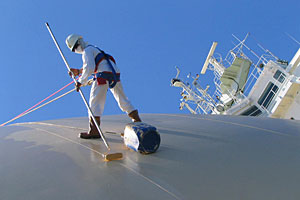 North West Shelf Shipping is committed to the health and safety of our employees and the safe, reliable and responsible operation of the LNG shipping fleet on behalf of IGTC and the North West Shelf Project participants.
The health and safety of our workforce is our number one priority and we proactively monitor and manage our performance in this area. All office staff, crews, operators, contractors and other parties associated with our shipping activities are expected to apply industry best practice in health and safety, we regularly provide employees with training and we expect our people to take responsibility for their safety and that of their colleagues.
The vessels that service the Australia-Asia LNG trade route are fitted with purpose designed safety equipment and integrated control systems for cargo and propulsion machinery to ensure safe, reliable and efficient deliveries to customers in North Asia. We also take considerable care to minimise any potential environmental impacts of our shipping activities.